St.Michael's Nursery and Infant School
Special Educational Needs & Disabilities Statement of Intent
At St. Michael's Nursery and Infant School, we believe that all children should be supported and inspired to achieve their very best.
We fully support all children with Special Educational Needs and Disabilities (SEND), in line with the SEN Code of Practice and the Special Educational Needs and Disability Regulations 2014.
St. Michael's Nursery and Infants prides itself in being an inclusive school and we endeavour to support every child regardless of their level of need.
All children follow the Early Years or National Curriculum at a level and a pace that is appropriate to their abilities. At times, when it is appropriate, modifications to the curriculum may be made.
At St. Michael's Nursery and Infants we:
Provide quality first teaching.
Ensure teaching and support staff are aware of and sensitive to the needs of all children.
Work in partnership with parents/carers and relevant external agencies in order to meet the needs of children.
Identify at the earliest opportunity, children that need support, whether educational, social, physical or emotional.
Provide programmes of intervention tailored to childrens' needs.
Ensure that children with SEND are fully included in all school activities.
Promote self-worth and enthusiasm by encouraging independence at all age and ability levels.
Give every child the entitlement to a sense of achievement.
If you would like to discuss your child's SEND requirements please do not hesitate to speak to our SENDCO, Mrs Candice Regan.
candice.regan@smhwkt.cumbria.sch.uk
---
Mrs Catherine Reay also works as a SEND Champion across school, supporting all staff with SEND advice. She is highly qualified in SEND and has worked in a 1-1 support role for many years with children with a variety of SEND needs.
Mrs Reay is also one of the governors responsible for SEND.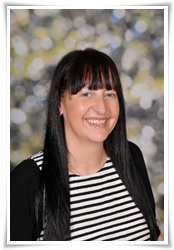 ---
Miss Swinburne will be working alongside Mrs. Regan in the role of Shadow SENCO for the next year.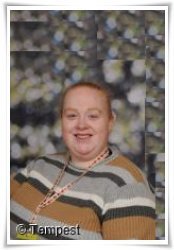 ---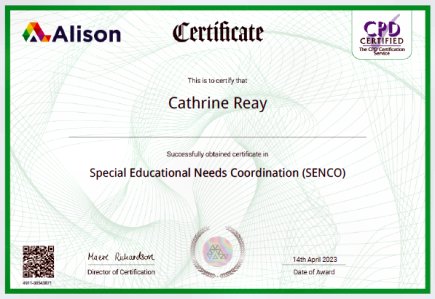 ---
Below are links to our school SEND policy, the Local Authority's SEND Offer and our school SEND Information Report.